Principal's Message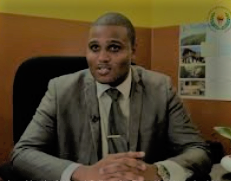 Greetings and Salutations!
It is my esteemed pleasure to welcome you to the Discovery Bay High School (STEM ACADEMY). The vision of this institution is "An inclusive, multidisciplinary teaching and learning environment that provides learners with world-class training, certification and skills for the global workforce and industry". This vision becomes a reality by the mission which is "To prepare successful and productive citizens by empowering our learners with relevant life skills and portable qualifications in an inclusive, holistic, project based, interdisciplinary and innovative STEM centered teaching and learning environment." The culture then is one of excellence through quality education for all students.
This institution is unique and is considered a model institution as it is operated as a 21st century learning centre of excellence whereas Science, Technology, Engineering, Arts and Mathematics are the Disciplines that are focal. Differentiated Instruction catering to the multiple intelligences of all students is the quintessential elements of the teaching and learning environment of the Discovery Bay High School (STEM ACADEMY). Our teachers are equipped to deliver diverse curricula to a cadre of students who we know, like our motto says, are "Designed for Excellence".
We refer to students of this prestigious institution as Egrets. You are called Egrets because we believe in the innate potentials and abilities of all children and that they are all destined to soar to great heights of excellence and prominence. We expect all our Egrets to strive for excellence, organise for success, associate with greatness and respect self, others and the environment. Our school motto is potent and inspirational in a two-fold manner as it highlights on the one hand that all of our students are designed for excellence and on the other hand that the institution was established and opened on September 02, 2019 with an excellent framework and vision to produce excellence in a multidimensional way. Essentially, it means that all persons are special, born for a purpose and can be excellent at whatever their minds can conceive.
Our students must be excellent in speech, value system, attitudes, dignity, discipline and decorum. They must be excellent in their academic attainment and standard of work. They must be excellent human beings.
The Discovery Bay High School(STEM ACADEMY) abhors mediocrity and we believe that every child can achieve great success. Every child must carefully select a particular career pathway whether traditional or technical/vocational leading to self-actualization and readiness for the global workforce and industry. No child should leave our doors without value being added to his/her life. Every student is encouraged to find what he or she is good at and own that domain. No child is to be left behind at this institution and so it behoves each Egret to find his/ her purpose and walk in it. <
This school has been created for students to be leaders, creative thinkers, problem solvers, trailblazers and trendsetters. Blaze a trail so bright, that you will be remembered for greatness and excellence which undoubtedly you all possess. Never allow difficult circumstances to prevent you from achieving your goals; use them as steppingstones on the path to achieving your goals and aspirations. If you fall nine times, get up ten. Whatever you do, keep moving forward. May God bless you in all your endeavours.
Dwayne Orlando Mulgrave Esq.
JP., MA. Ed, B Ed. (Hons.), Dip. Ed. (Hons.)